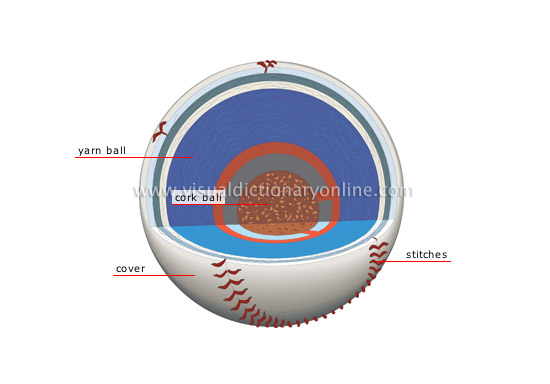 In doing research I came across some fascinating information that combines my two passions, baseball and yarn. Did you know that there are 369 yards of yarn inside of a pro baseball? Here are some other facts that I thought might interest you...
There are 108 red stitches on the outside of a baseball.
Each baseball is stitched with 88 inches (223.52 centimeters) of waxed red thread...which makes up the red stitches.
There are 369 yards of yarn wrapped inside a baseball.
There are several layers of fiber that make up the yarn inside a baseball . Four distinct layers of wool and polyester/cotton of varying thickness wind the cushioned cork pill in concentric circles. The layers of winding are:
First layer: It is the thickest layer made of four-ply gray woolen yarn.
Second layer: Three-ply white woolen yarn.
Third layer: Three-ply gray woolen yarn.
Fourth layer: White poly/cotton finishing yarn.
Wool is preferred over other yarn for the baseball's inner windings. It is because of its natural resiliency and "memory" which allows it to be compressed when pressure is applied. Quickly it returns to its original shape. Despite being hit repeatedly during a game it retains its perfect roundness.
Related link: