Follow us on Twitter
Over 35,000 strong, follow us on Twitter for daily inspiration.
We love to share your projects too, so tag us @LionBrandYarn when you tweet knitting / crochet-related news. Watch for our daily yarncraft tips via hashtag: #LBYarnTips
---
Support the Knitting Runner and Help Put an End to Alzheimer's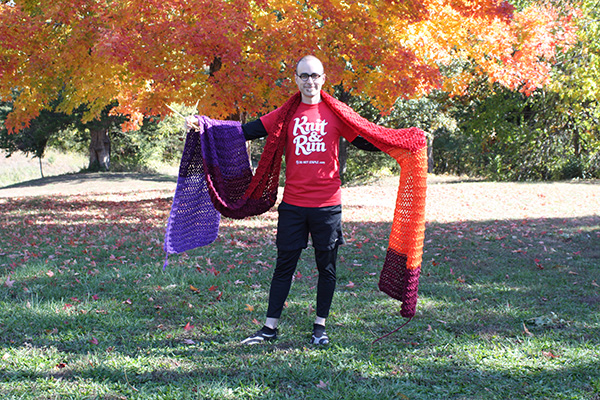 This November, David Babcock will run the NYC Marathon to raise funds for Alzheimer research and Lion Brand is proud to be a sponsor!
Lola's Got a Brand New Bag!
Lola gets ready to take Harry to the market ...
---
Last chance! Save 15% off Sock-EaseTM until July 31st
Sock-EaseTM is perfect for more than just socks ...
Looking for ideas? We put toegther a round-up of our most popular patterns that use Sock-EaseTM.
Send the Weekly Stitch to Someone You Love!
Did you enjoy this week's edition of the Weekly Stitch? Then please pay it forward!
It's so easy to give the gift of education, inspiration and ideas to yarncrafters.
Your friends and family will be so glad you did and best of all? It's completely free to do.
:: Forward this edition of the Weekly Stitch to a friend now! ::