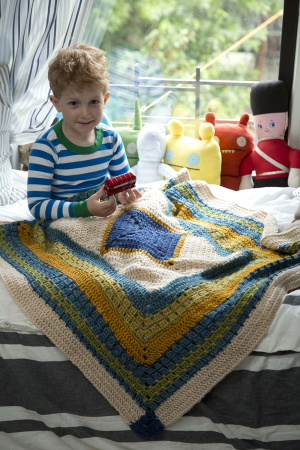 The Little Boy Blue Blanket uses natural shades of color suited for children of any age, making it a great gift for a growing toddler or a young adult heading off to college.
Blogger and author Kathryn Vercillo shares five creative exercises that you can use to show your love through crafting.
Crafters are a generous lot. We often crochet and knit for others. We craft gifts for birthdays and holidays. We knit and crochet prayer shawls for strangers. We infuse our handmade items with love, and hope that love comes through for the recipient. It's a wonderful thing. But we can go even further with this intention, choosing ways to craft for and with the people we love, so that the love comes through in deeper and more meaningful ways.